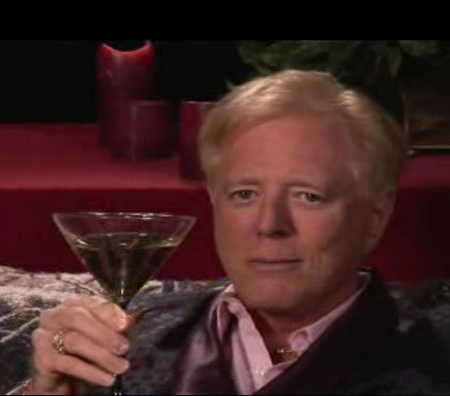 As a woman, are you underwhelmed with dating? Why seek advice from another woman about a man? Ask a man...ask Dr. Paul, the Love Doctor. As a Nationwide Radio Talk Show Host…Dr. Paul has helped women discover men, and understand proven ways to love and be happy with the new Dynamics of Dating. A must for men to read as well...to learn to be themselves.
Great inner perspective of the dating mindset…
I am a 42 year old woman who has traveled extensively throughout Europe and most of the world. American men could learn a great deal from this book. How about it guys? Are you up to the challenge to really know how to treat and love a woman. Read this book and you just may find the woman of your dreams. Pass it by and you will be like every other American male, sitting on the sidelines watching other men sweeping the woman of your dreams off her feet. If enough men read this book, I won't have to go to Europe to find my Knight on a white horse.
Very good, well written book…
Finally, a book written to help both men and women relate to one another. I really enjoyed "Dr. Paul's" open, say it like it is attitude - aimed at the intelligent reader - Thank you Dr. Paul!
Informative…
I found this book to be invaluable in my search to develop a better understanding of the male perspective on dating in the 21st century. I was entertained and amused. I consider it a "must read" for all my single friends.
While hosting a late night Nationwide Radio Talk show, Paul R. VeHorn started getting calls from women with questions about the men in their lives. An idea was born. "If you want to find out about a man, why ask a woman...ask a man...ask Dr. Paul." The idea caught on from California to New York.
Dr. Paul continued doing Talk Radio, Talk TV, and Seminars. Paul was listed in the RTIR (Radio & TV Interview Report) and does guest telephone interviews on radio stations throughout the country. His first book, "Dynamic Dating" was an offshoot of these endeavors. The second book, "Boomer Girls (a Boomer Woman's Guide to Men and Dating)" has been very well received. Many women have reported become engaged and/or married after having read the book. Dr. Paul has been receiving positive feedback from women on just what the book has done for them and how their relationships have become successful.
Dr. Paul started helping women understand the men in their lives while hosting his late night nation wide talk show. "If you want to find out about a man, why ask a woman, ask a man, ask Dr. Paul"…has become his hallmark code. askdoctorpaul.com says it all about Dr. Paul. He is an International Relationship Consultant and author of "Dynamic Dating" and "Boomer Girls". Dr. Paul did graduate studies in behavior psychology and is a member of MENSA and Screen Actors Guild.